---
Taxi Service at Albany-Rensselaer Train Station
train taxi
rail taxi
albany train station taxi
rennsselaer train station taxi
taxi
wheelchair taxi
albany train station
The Advantage
Our organization has the largest taxi and medical transportation operation in the Capital District with over 70 vehicles dedicated solely to taxi and wheelchair transportation, and growing. In the Capital District, we perform over 1,000 trips per day.
Brand New Taxis
In November of 2016, Advantage purchased a fleet of 10 brand new 2016 Dodge Grand Caravans, exclusive to Albany-Rennselaer Rail Station Station taxi clients.
Rates
Located in the Capital District
Our company utilizes the most advanced technology possible in our industry including (1) Real-time GPS tracking and monitoring, (2) Dual-view recording dash cameras with interior audio, (3) State-of-the-art dispatching software, (4) 24/7 dispatchers and vehicle operation.
Mobile App Coming Soon!
Train passengers will be able to schedule their taxi on their mobile device before they arrive at the Albany-Rensselaer stop! This app will be available to customers by the spring of 2017.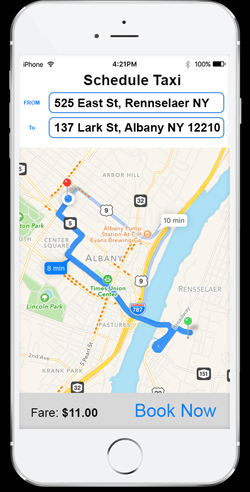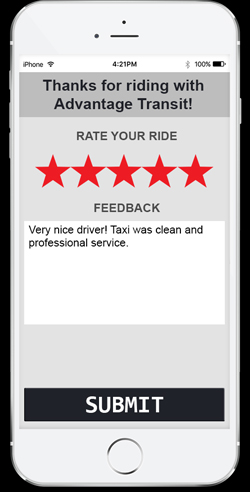 Our top priorities are safety, quality of service, and on-time performance.